Image Collection
Engineering and technical themed photos from around Europe.
Sep 2012, Ship brige, canal over canal, Magdeburg DE
Kanalbrücke Magdeburg opened in Oct 2003. Info.

May 2012, Wind turbines, Givenich LU

Jul 2009, Lorry-Rail terminal, Bettembourg LU
Modalohr swivel train wagon at terminal ready for loading of articulated lorry trailer. Info.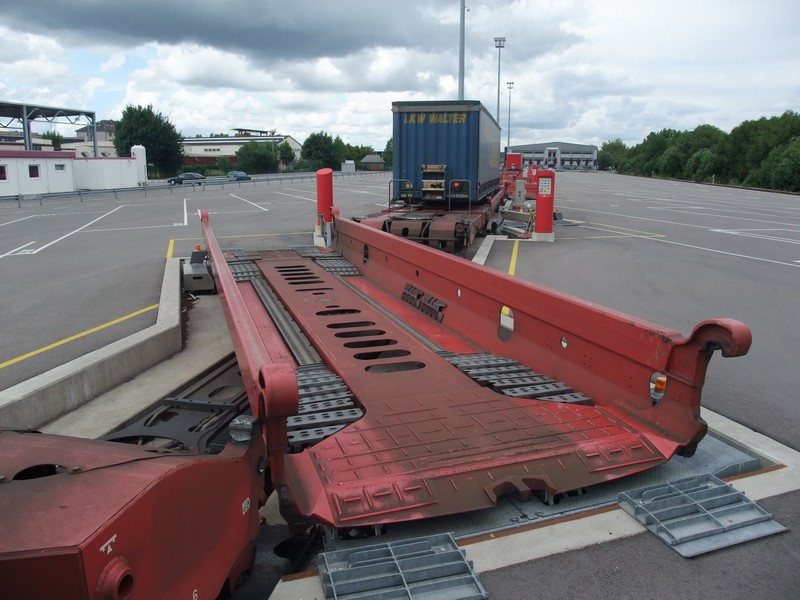 May 2009, TGV Driver Cabin, Luxembourg LU

Jan 2009, Andasol (1/2), Concentrated Solar Thermal Power (CSTP), Guadix ES
Array of parabolic trough mirrors. In the distance on the right heat storage tanks for power generation after sunset. Andasol started power generation in spring 2009. Info.

Andasol (2/2)
Each section is ca. 9 * 5 m large and consists of 28 curved mirrors.

Aug 2008, Tempelhof airport, Berlin DE
Aeroplane parked under the large canopy-style roof. The airport closed Oct 2008. Info.

Apr 2008, TGV and ICE trains at Gare de l'Est, Paris FR
The TGV train is trainset 4402 which set the world speed record with 574.8 km/h in Apr 2007. Info.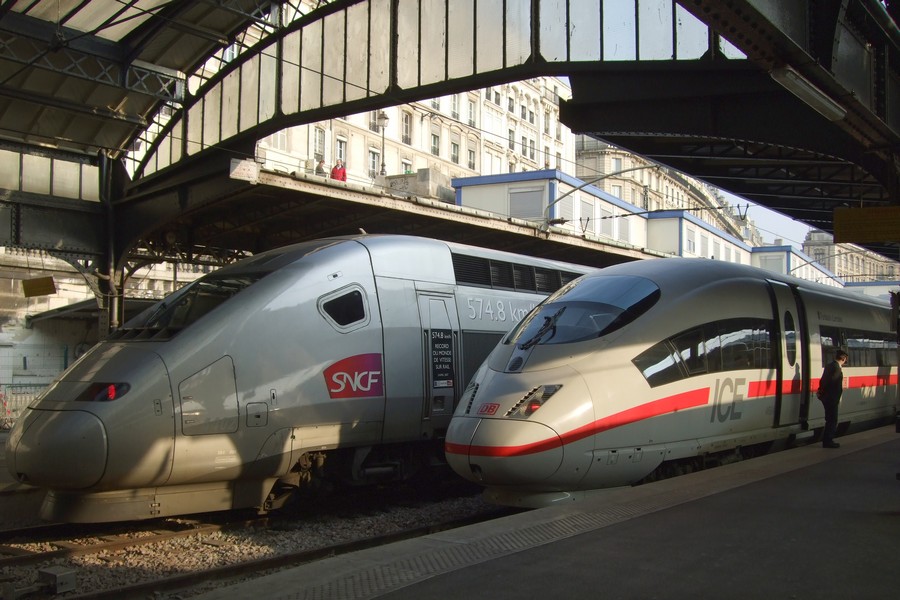 Mar 2008, Temporary one way motorway for Cebit, Hannover DE
4 lane motorway turned into 6 lane one way motorway for morning rush to Cebit 2008 exhibition. Note the road signs on both sides of the motorway.

Dec 2007, Driverless metro train, front window, København DK

Nov 2007, Speedy Eiffel tower, Paris FR

Sep 2000, Hovercraft starting from beach terminal, Calais FR
The Calais to Dover GB hovercraft service closed Oct 2000. Info.

---
Page link: <http://foersom.org/OrgImage.html>
Edited: 2015-02-02